Board of Directors
E. Joseph Kunzmann
Professionally Joe worked his entire career in the social services field as both a psychotherapist and administrator. Joe is the former Director (ret.) of the Somerset County Board of Social Services a position he held for 15 years. Joe is the former President of the NJ Director's Association, Family and Community Services of Somerset County, a member of both the Governors' Task force on Homelessness and Food Security as well as many other county and state coalitions and committees. In addition to his work with HOPE Cape Town USA, Joe is a member of the Advisory Board of HOPE Cape Town, has travelled to South Africa several times and has personally witnessed the extraordinary work being done by HOPE Cape Town in the area of the Western Cape.
Rev Fr Stefan Hippler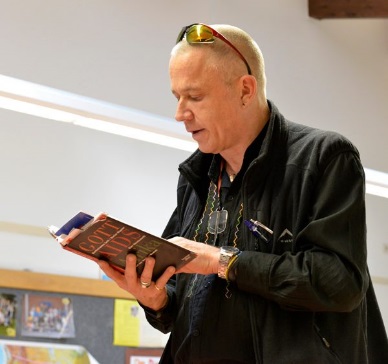 Rev Fr Stefan Hippler is a Catholic priest and co-founder of HOPE Cape Town in South Africa. In 1999 he consulted with Prof Dr Monika Esser, Head of Immunology at Tygerberg Academic Health Complex to investigate a solution for the treatment and care of children with HIV/AIDS. As a result HOPE Cape Town was established as a registered non-profit and public benefit organization in South Africa. The Ithemba Ward was the first dedicated ward in this teaching hospital of the University of Stellenbosch dedicated to the care of children with HIV.
Fr Stefan is deeply committed improving the lives of children and families living with HIV. German born, trained and ordained he came 1997 to South Africa and served for 12 years as the Chaplain to the German speaking Catholic Community in Cape Town. Today he remains a residing priest within the Archdiocese of Cape Town focusing on HIV. He is chair of the HOPE Cape Town Trust and has been instrumental in fostering collaborative initiatives, both internationally and within South Africa. Fr Stefan is a Paul Harris Fellow and was recognized for his work with the Erich Kästner Award as well as the World Without AIDS Award of the German AIDS Foundation.
Stacie Greskowiak McNulty
Stacie is a Director at HOPE Cape Town USA. She is an accomplished patent litigation and trial attorney in Ann Arbor, Michigan. Stacie also serves as an appointed member of the Ryan White Planning Council, which utilizes government funding to provide comprehensive HIV medical and support services to the North Texas region, and is Vice Chair of the Planning and Priorities Committee. Stacie is also involved with strategic policy and advocacy work, as a member of the Positive Justice Project's HIV Criminalization Working Group for the state of Texas, an advocacy group committed eliminating HIV criminalization practices in Texas.
While in law school, Stacie travelled to South Africa to conduct a legal research project on access to HIV/AIDS treatment and barriers to care, and fell in love with the country. During one of her many returns, Stacie reached out to HOPE Cape Town to follow up on her prior research, and see what she may be able to learn and implement in Dallas. She was so impressed with the work of HOPE Cape Town; she made it a point to stay in touch. She was thrilled to have the opportunity to help expand the mission and reach of HOPE Cape Town in the United States.
Stacie was nominated for the 2017 Outstanding Corporate Counsel award for Public Service and Pro Bono. The Dallas-Fort Worth Chapter of the Association of Corporate Counsel and the Texas Lawbook hosted the official awards ceremony on January 25th at the Bush Institute in Dallas. For more information read the article published by the Texas Law Book on this website under the heading Events 2018.
Shirley Terpay Kunzmann MSW
Professionally Shirley has worked in the Social Service field most of her life as both a caseworker and Social Work Specialist. She has had the opportunity to work with families facing complex medical and social issues including those caused by HIV/AIDS. In addition, Shirley spent the last 12 years of her career in the field of Adult Protective Services where she provided support and guidance to individuals and their families in need of protective services due to abuse, neglect, and/or exploitation. Shirley has travelled to South Africa several times and most recently had the opportunity to experience the grassroots efforts of the Community Health Care Workers educated and equipped by HOPE Cape Town in community clinics. She was so impressed with the concept and the spirit of the Community Healthcare Worker program that she has dedicated her efforts advocating for and securing financial support for this program.
Auntjuan Wiley
Elder Auntjuan M. Wiley, a Magna Cum Laude graduate of the University of Texas at Austin with a Bachelor's Degree in Social Work and a minor in Psychology and also a graduate of Walden University with a Master's Degree in Public Health. Native of Dallas, Texas, Auntjuan has been a part of the fight against HIV/AIDS and other STD's for over 25 years and since that time he has made it his responsibility and mission to be that voice for those infected and affected. He has done that in many different arenas locally, nationally and internationally through education, prevention, advocacy, training and outreach. In communities, here and abroad, he is best known; not only for his uniqueness, but for his passion and commitment to making a difference in the lives of others.
Auntjuan is President and CEO of AIDS Walk South Dallas, Inc., an organization he founded in 2009 whose mission is to empower persons infected and affected by HIV/AIDS with an emphasis on African-American MSM's (Men Who Have Sex with Men) through prevention, advocacy, education, peer support and emergency financial assistance which includes an annual 5k walk he has successfully produced and Chaired for the last 5 years.
Auntjuan serves as Board President of Ugieki Foundation, Board Member of The Afiya Center, Board Member of C.U.R.E. Community Unity Respect Education and a Board Member of Hope Cape Town USA and a member of Parkland Health and Hospital Systems HIV/AIDS Consumer Advisory Board. Auntjuan is a current member of the Ryan White Planning Council of North Texas, Vice-Chair of the Consumer Council Committee.
His philosophy is, the work is not over "UNTIL THERE'S A CURE".
Auntjuan was elected new President and CEO of C.U.R..E. Inc. on January 2nd 2018 in Dallas/Fort Worth. C.U.R.E. (an acronym for Community, Unity, Respect, Education) is a non-profit organisation resolved to combat the continuing risks and stigma associated with HIV/AIDS.
HOPE Cape Town USA Ambassador:
Khadidiatou Donatelli Neumann
Khadidiatou Donatelli Neumann, also known as Khadija, is a Senegalese model, who has had a successful modelling career with a variety of agencies, including Metropolitan Models in Paris and Model Management in New York. She has modelled photo shoots and advertising campaigns for Marie Claire, Elle, Vanity Fair, Glamour, Christian Dior, Azzedine Alaia, Ungaro, Dolce & Gabbana, Armani, Versace, Paco Rabanne, Louis Vuitton, Canon, Pasquale Bruni , Issac Mizrahi, Elie Saab and many more. She is married to German photographer and music mogul, Andreas Neumann.